Scenic routes for light aircraft
There are two designated scenic routes around Sydney Harbour for light aircraft. Aircraft require air traffic control clearance to use these routes in the harbour area. In this zone they will be flying at altitudes directed by air traffic control which will vary according to the other traffic in the area at the time, including aircraft arriving and departing Sydney Airport.
One route tracks from Long Reef to east of the Harbour Bridge followed by two orbits while remaining north of the Opera House, east of the Bridge and west of Garden Island. Then the route tracks via North Head to Manly Beach.
The second scenic route is from Long Reef to Chatswood where two orbits can be conducted east of Chatswood CBD and west of Roseville Bridge before tracking via Manly Beach to Long Reef.
Most of these flights originate from Bankstown Airport, as shown in the image below.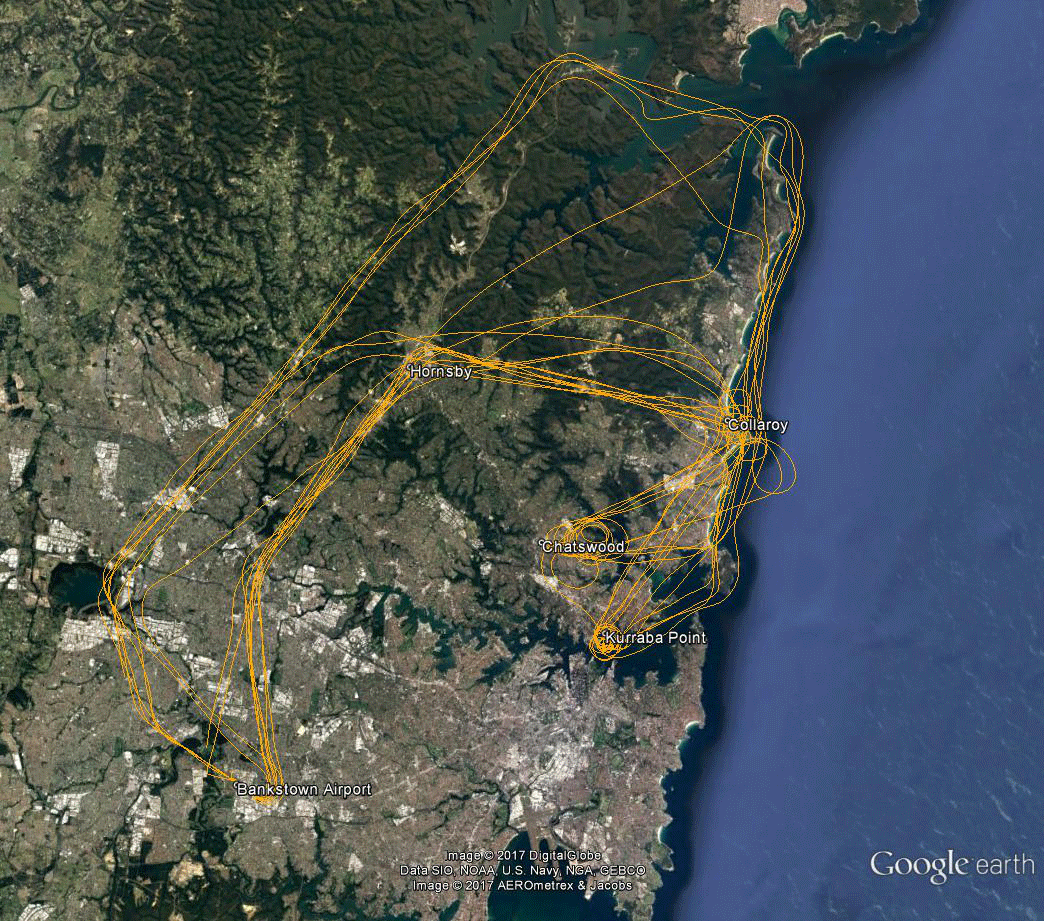 Next