Sydney Airport – operations in poor weather
Precision Radar Monitor (PRM) is a technique used in poor weather to ensure safe and efficient operations at Sydney Airport. PRM can only be used in weekday morning peak periods, that is, between 7am and 11am, Monday to Friday.
An effect of PRM operations is that aircraft are required to align with the runway five to ten kilometres further north of the airport. These aircraft will overfly suburbs and townships to the north-west and north of Sydney that do not usually experience overflight from arriving aircraft, such as Kellyville, Dural, Hornsby Heights, Arcadia and Fiddletown. Other areas that are already overflown by arrivals, such as Cherrybrook, Hornsby, Berrilee and Berowra, will experience more traffic when PRM is in use.
The following image of actual aircraft tracks illustrates this. The green tracks are aircraft making approaches at times when PRM is not being used. The pink tracks are flights during PRM operations.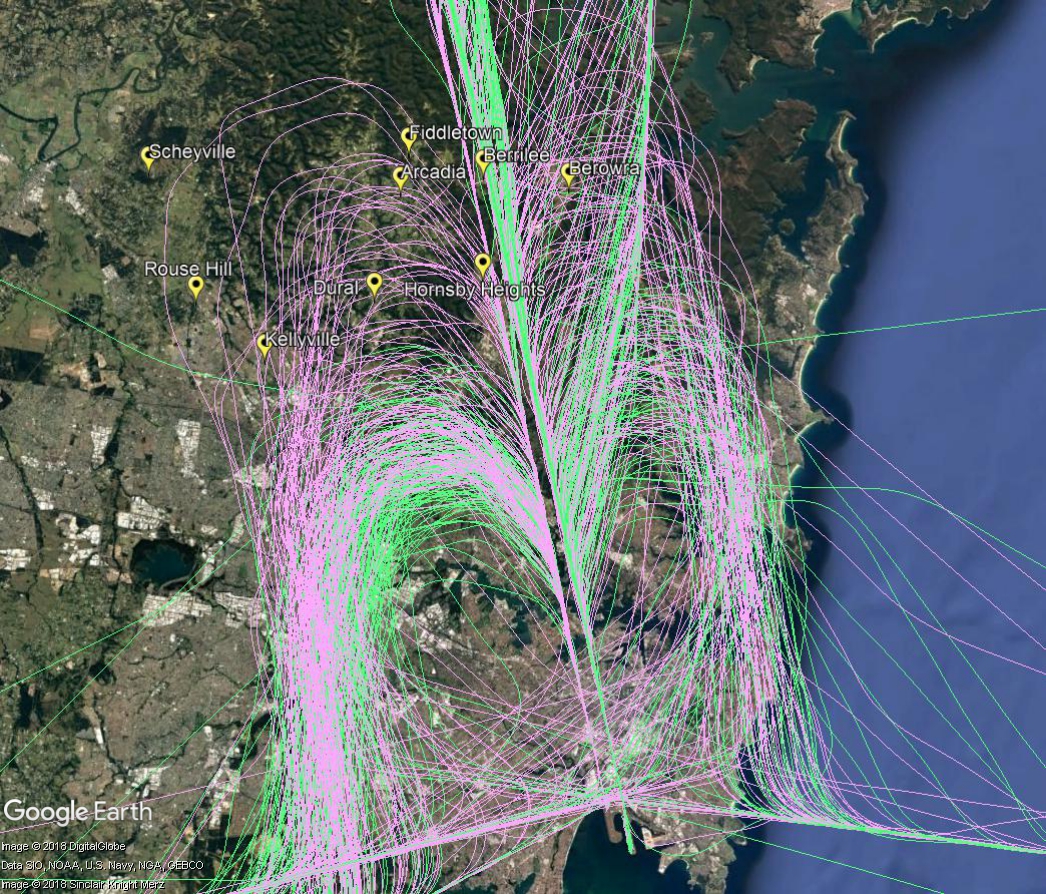 Next