WebTrak is a tool that enables the community to see where aircraft fly and explore historical trends and patterns. WebTrak is provided by EMS Bruel & Kjaer.
WebTrak uses information from air traffic control radars to display aircraft movements. The flight search and display function allows you to view aircraft flight activity over metropolitan areas. You can also:
locate your street address and have your home appear on the map
see noise levels of individual aircraft
view information about aircraft type, height, origin and destination
display an aircraft's flight path and point of closest approach to your home
zoom in and out down to street level.
Note that there is a 40 minute delay on the display of flights.
More information about WebTrak and how to use it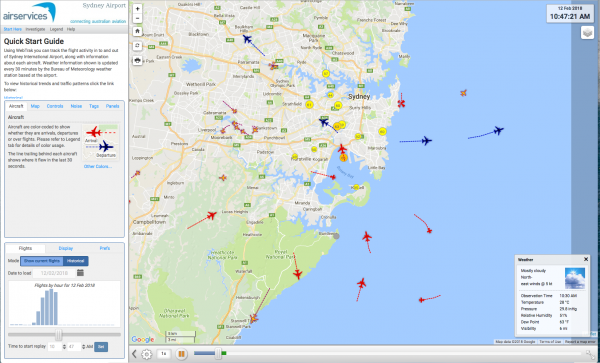 Next