Helicopter routes – Sydney Airport to coast
There are helicopter routes between Sydney Airport, the coast and the harbour. The coastal helicopter route that tracks alongside the shore between Watsons Bay and Maroubra is popular for scenic flights and tends to receive increased use on weekends and during holiday periods.
Helicopters inbound to Sydney Airport will track from Maroubra Beach to Heffron Park on Bunnerong Road and to Eastgardens Shopping Centre at 1000 feet. From there they towards Southern Cross Drive while descending to 500 feet (altitudes may vary on instruction by air traffic control). They are then given instructions by air traffic control for tracking to the helipad.
Outbound helicopters track via Southern Cross Drive to Eastgardens Shopping Centre at 1000 feet and then to Maroubra Beach. Once east of the coast they will descend to 500 feet which is the minimum altitude for flight over water.
At times you may see helicopters flying outside these routes. This will occur if they are bound for other destinations, if they have been directed to do so by air traffic control, or if they are conducting "airwork" such as aerial filming, photography or surveying, shark spotting or emergency services operations, for example.
What are the rules about helicopters?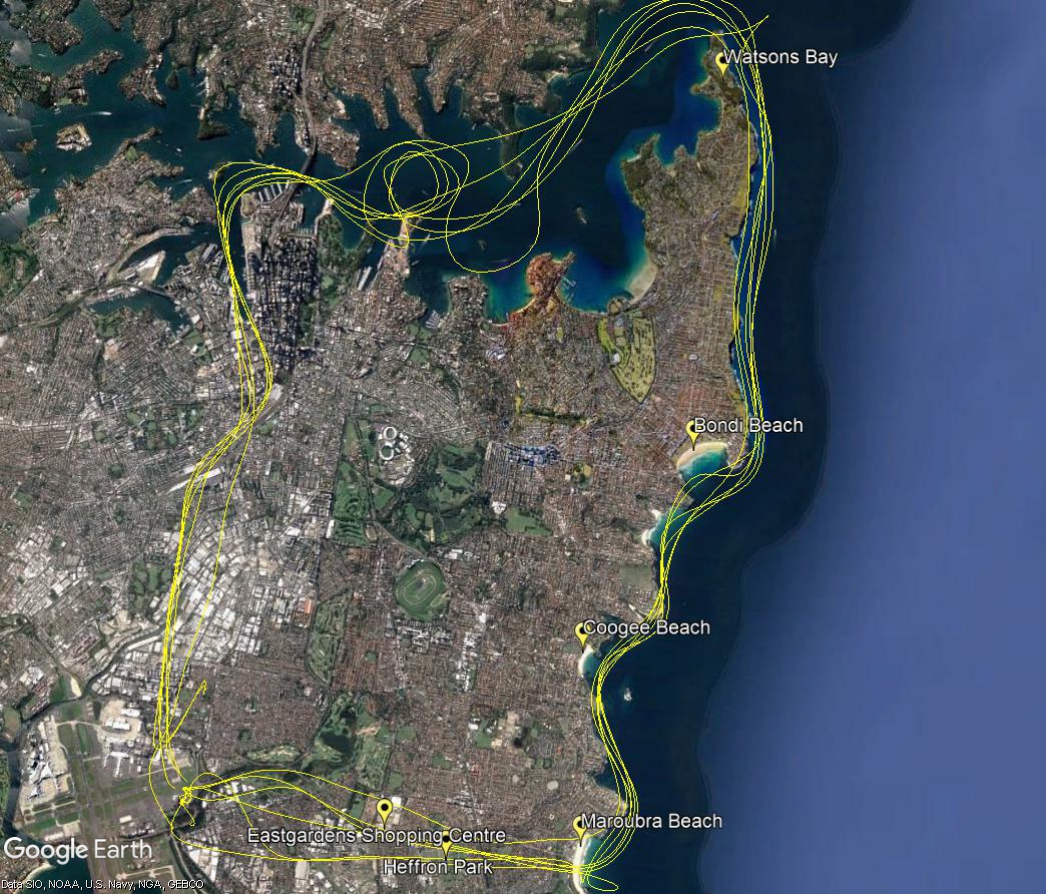 Next