Helicopter routes – north from Sydney Airport
There are helicopter routes between Sydney Airport, the harbour and the coast. Scenic helicopter flights in these areas are becoming increasingly popular, especially on weekends and holidays.
Helicopters inbound to Sydney Airport will track from Darling Harbour to Central Railway station, usually at 1000 feet. Altitudes may vary on instruction by air traffic control. They will then follow the railway line to Redfern Station. From there they track to Erskineville Oval before descending to 500 feet while tracking to The Stamford Hotel on the outskirts of the airport. Instructions are then given for tracking to the helipad.
Outbound helicopters track via The Stamford to Erskineville Oval and then via Redfern Railway Station and the railway line to Central, and then to Darling Harbour, all at 1000 feet.
Helicopters may fly outside these routes if they are bound for other destinations, or by direction of air traffic control.
What are the rules about helicopters?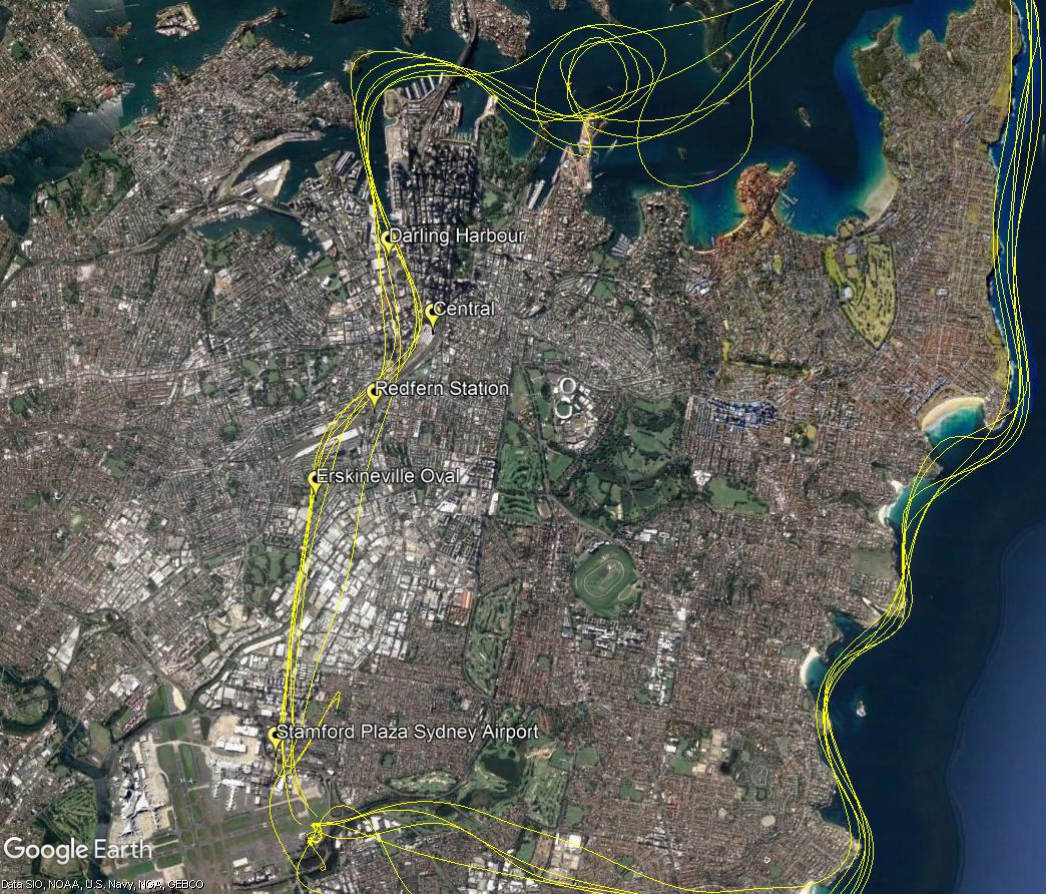 Next