Light aircraft and helicopter routes – north corridor
There are a number of routes around Sydney used by light aircraft and helicopters. A north-south route passes in your area.
This route has been established through Richmond RAAF Base restricted airspace. Clearance from Richmond military air traffic controllers must be received before proceeding on the route.
The route begins at Nepean Bridge where aircraft must be at 1500 feet. Aircraft pass the Regatta Centre at Penrith which is immediately to the south of the boundary of military airspace. They fly along the western bank of the Nepean River, over the Bells Line of Road at Kurmond, and towards Wisemans Ferry.
The image below shows the tracks of actual flights on this route.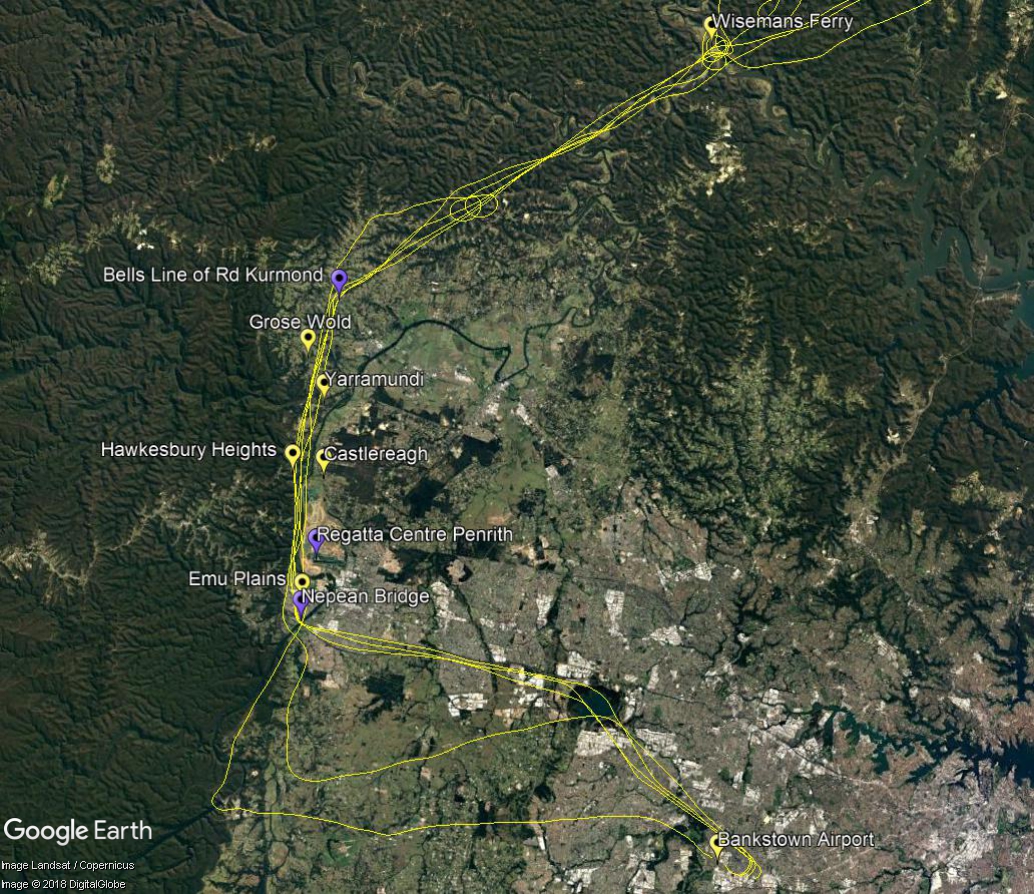 Some aircraft may fly the whole route but others may only fly part of it, joining or leaving it depending on their purpose or destination. However if they wish to fly through military airspace they must stay on the route and follow directions by military air traffic controllers.
Pilots using this route are flying under Visual Flight Rules, which means they navigate using landmarks that are easily seen from the air. This does not mean they must fly over each landmark; rather, they use each landmark to be sure of their position.
Most users of this route are heading to or from Bankstown Airport.
Next