Sydney Airport flight paths over the eastern suburbs – north flow
Departures from the parallel runway – north flow
The eastern suburbs are primarily affected by aircraft departing from the easternmost parallel runway (Runway 34 Right) when the runways are being used in a northerly direction ("north flow").
Most aircraft departing the easternmost parallel runway turn to the east or north-east after take-off. Aircraft that turn north-east are bound for northerly destinations such as Brisbane, the Gold Coast and Sunshine Coast. They will pass over suburbs including Rosebery, Paddington and Double Bay. Non-jets bound for northerly destinations will continue straight ahead after take-off over suburbs such as Pyrmont.
The aircraft that turn north-east begin their turns when they reach 500 feet in altitude. As different types of aircraft have different climbing abilities, they will reach this altitude at different points after take-off and therefore begin their turns at different points in the air. This has the effect of creating a spread of aircraft. This spread can be seen in the image below which shows actual tracks of aircraft on this flight path. The non-jet flight path is also shown heading directly north.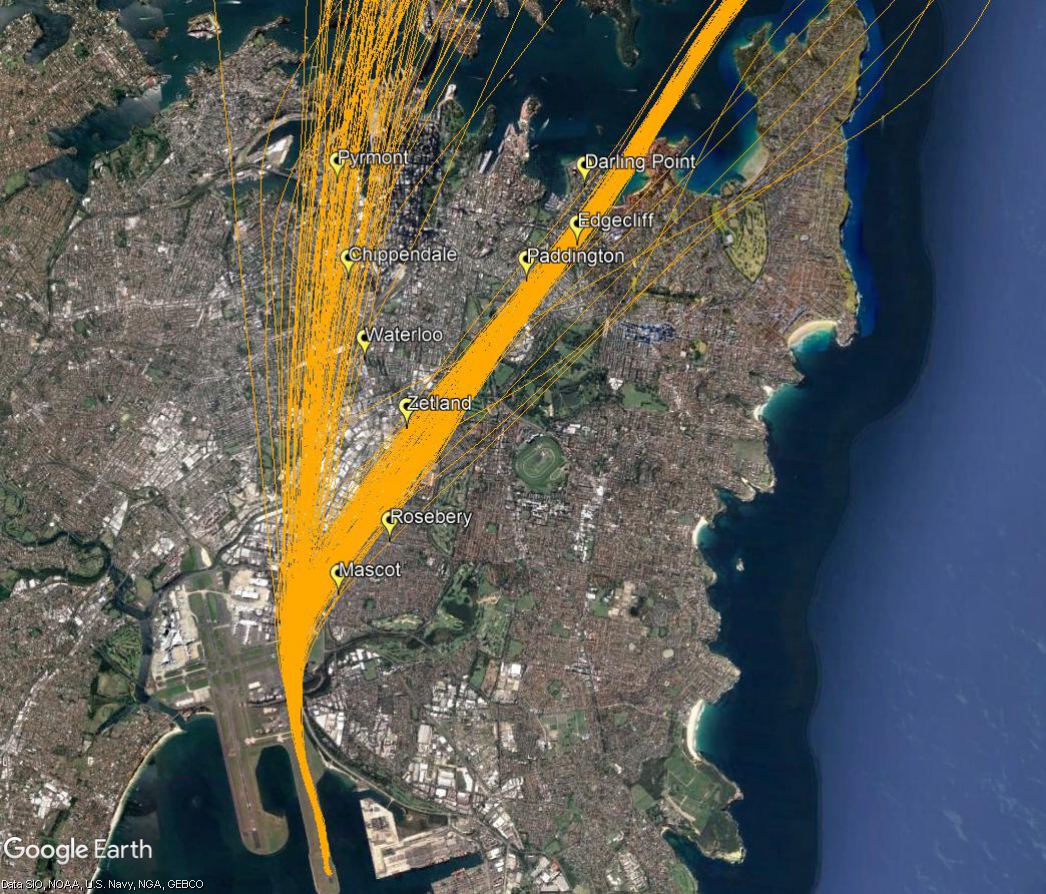 Next