Daytime harbour lane for helicopters and seaplanes
Sydney Harbour is a busy tourist precinct in the air as well as on the ground and there is growing demand for scenic flights. A harbour lane is available for the use of helicopters and seaplanes by day. This lane has been created so that harbour flights can occur without interfering with Sydney Airport arrivals and departures.
The lane follows the Parramatta River from Silverwater to Ryde Road Bridge, Gladesville Bridge, the southern pylon of the Harbour Bridge, past Bradley's Head and Middle Head, Sydney Heads and then coastal to Long Reef.
Altitudes are restricted to a maximum of 500 feet at some points and 1000 feet east of the Harbour Bridge. This is to ensure traffic in the lane remains outside controlled airspace. This means aircraft cannot fly higher without contacting air traffic control and receiving clearance to do so.
What are the rules about helicopters?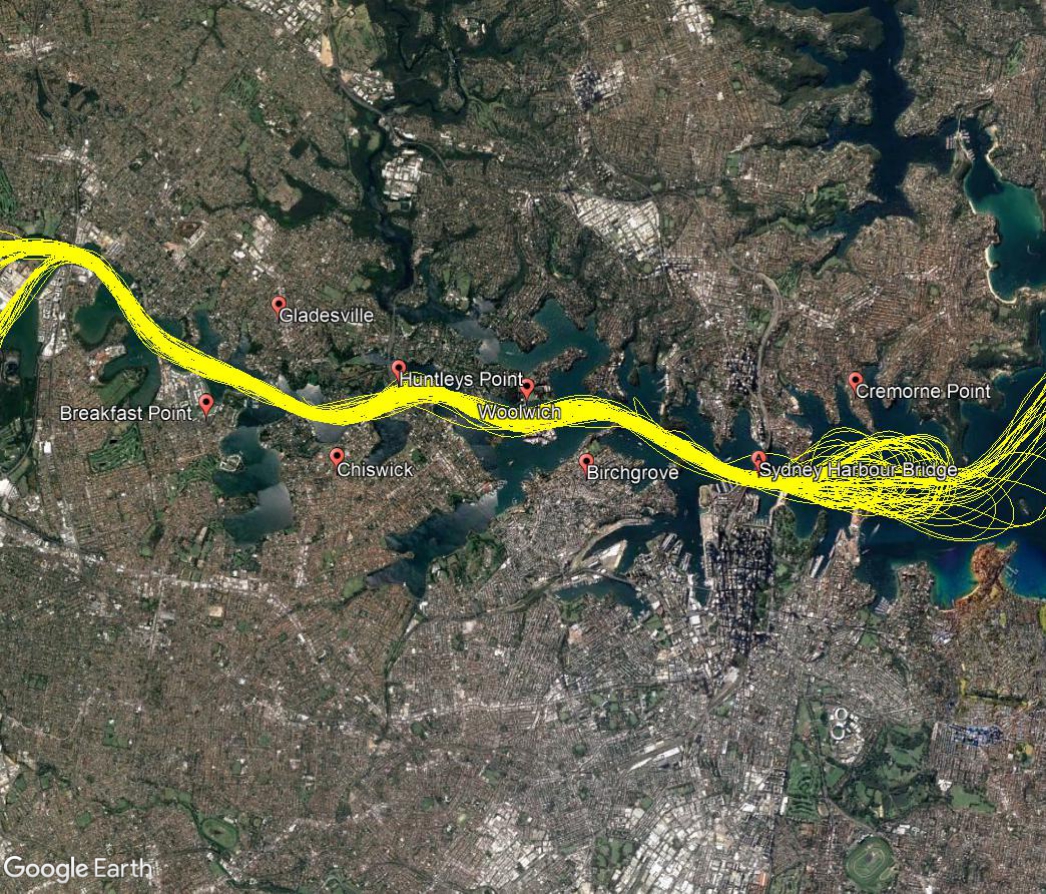 Next