Bankstown Airport flight paths – north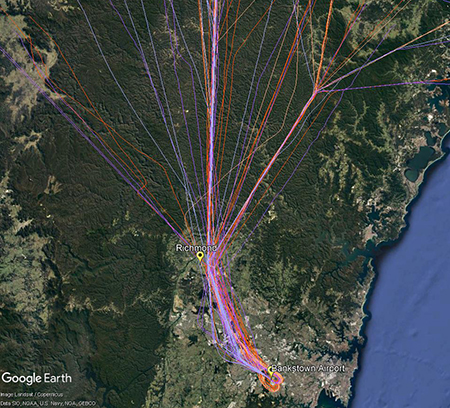 In your area there are flight paths that link Bankstown Airport to many different destinations further north.
The images above and below show the tracks of actual flights using the arrival and departure flight paths in your area. The tracks of aircraft inbound to Bankstown Airport are orange and the outbound aircraft tracks are purple. The light orange and purple tracks are jet traffic and the darker orange and purple tracks are light aircraft and helicopters.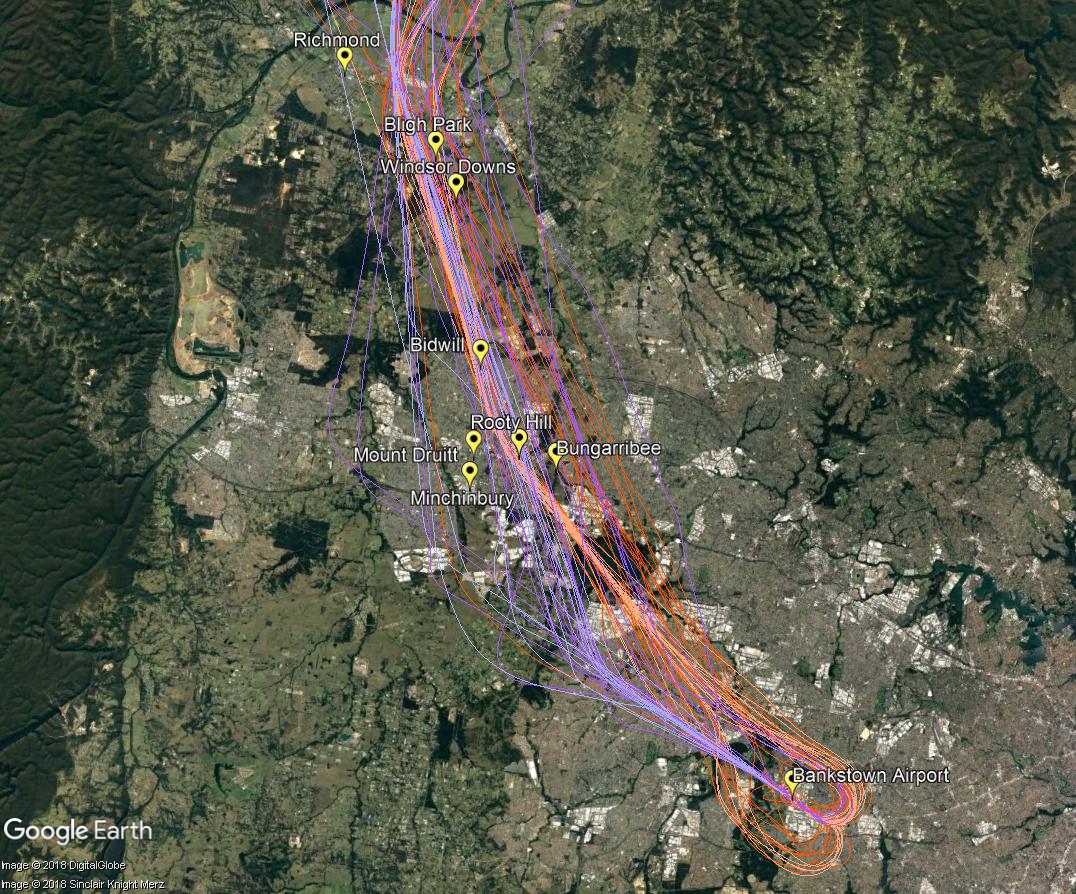 Next