Daytime harbour lane for helicopters and seaplanes
Sydney Harbour is a busy tourist precinct in the air as well as on the ground and there is growing demand for scenic flights. A harbour lane is available for the use of helicopters and seaplanes by day. Many of these aircraft start and end their flights at Bankstown Airport. As they fly in and out of the Airport they pass over suburbs such as Birrong, Lidcombe, Berala and Auburn. They will be at altitudes of 1000 to 1500 feet as the make their way to and from the harbour lane.
The harbour lane follows the Parramatta River from Silverwater to Ryde Road Bridge, Gladesville Bridge, the southern pylon of the Harbour Bridge, past Bradley's Head and Middle Head, Sydney Heads and then coastal to Long Reef.
What are the rules about helicopters?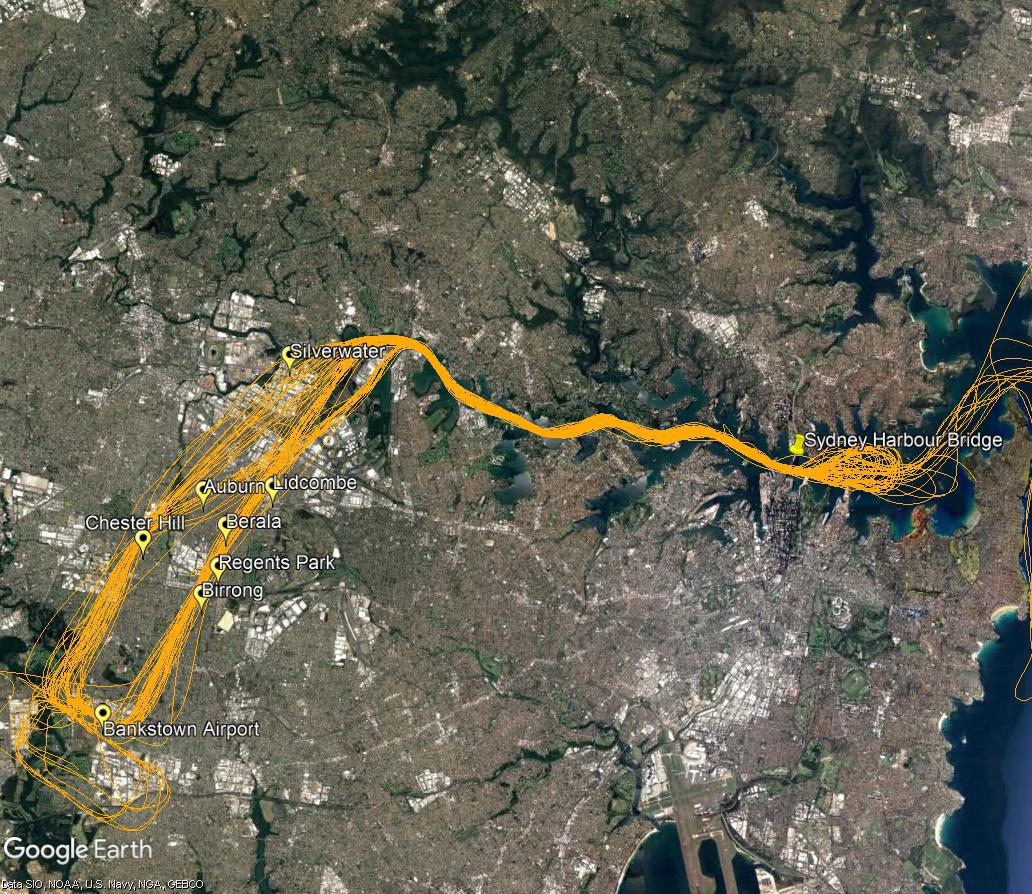 Next